This Sensuality Masterclass is created to help you fall in love with yourself and activate your feminine energy.
Do you want to feel truly embodied and connected with yourself? Do you want to experience radiant confidence? Do you want to express your authentic voice? What about feeling irresistible and magnetic?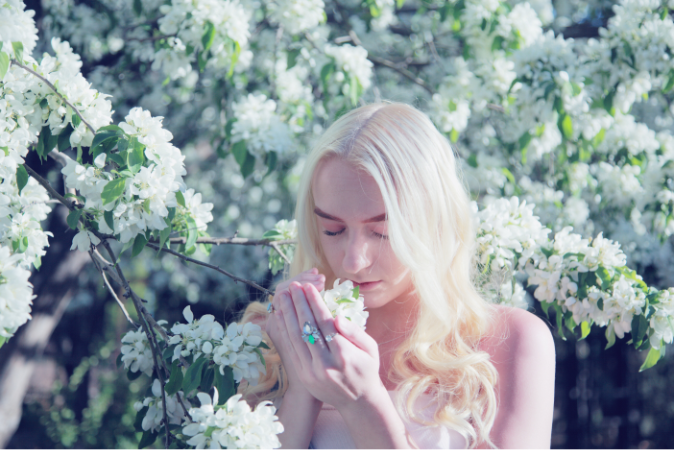 Sensuality is your finest strength.
Ignite
Your Startling Beauty
"I can't express my own feelings, and I have difficulties in opening up to a relationship." Many of us feel disconnected from ourselves and experience only the longing for love. Activate your Sensual Self and feel your body as the home of your soul.
Attract Deep Intimacy and Passion
"I want to feel more and be able to grow a more profound relationship with the man in my life." We all want to experience deep love and ecstatic passion. Your sensual power is the key to crack open a man's heart and guide him into love. YOU ARE THE SECRET you've been waiting for.
Feel Confident and be The Queen of Your Life
"I am tired all the time, and I don't know how to explore my own sexuality." Reclaim your sensual nature and heal the disconnect you experience with yourself. Reclaim your inner rhythms, trust your intuition. Bring vitality, passion, and radiance into your life.
Why I Created this Masterclass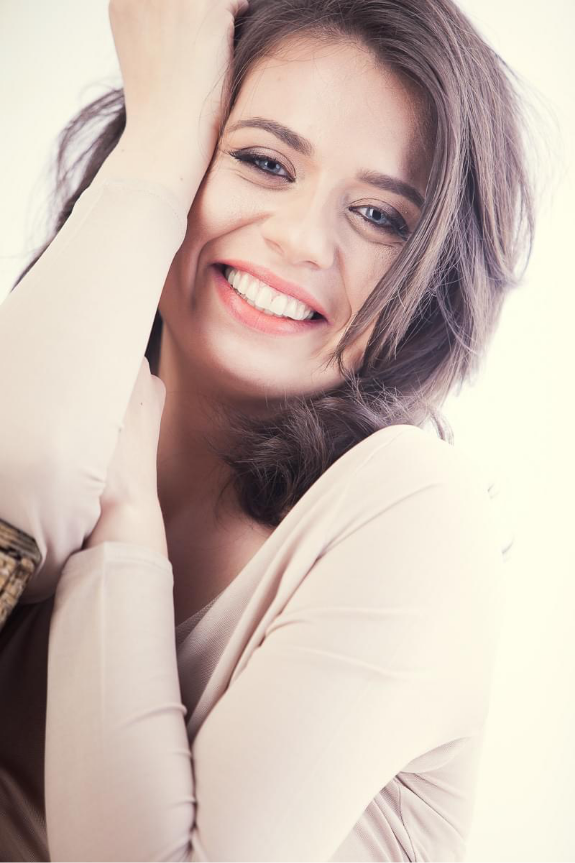 Founder & CEO of The Feminine
Living the feminine way is not only about honouring how we look or about being immersed in how we carry ourselves in the world. It is also about a big shift in the way we think, feel, live, and flow within life. This means that we should also start to make room in our lives for all those things that make us blossom and connect us with our emotions, bodies and feminine cycles.
It was during one of my feminine initiations in the heart of the Indonesian jungle that I was awakened to my Sensuality. It started as a subtle shift in my perception. I noticed how my body started to relax and move with ease. Life started to move through me, and I was suddenly awakened. I became soft, without feeling threatened and for the first time in my life I could feel myself. I felt complete. I felt enriched by my own presence, within my body. The feeling of loneliness melted away. A new me became present, and I knew this was, in fact, only the beginning of the journey.
I created this Sensuality Masterclass with the intention that all these could now be possible for you too!
Say YES to passion, freedom and intimacy now!
See you in the Masterclass, love!
Take a Sneak Peek Inside…
HOW CAN THIS SENSUALITY MASTERCLASS
ACTUALLY TRANSFORM YOUR LIFE?
Overcome numbness and learn how to love your body.

Reconnect with your body through feminine rituals.

​Clear any blockage that keeps you away from your free and sensual self.

​Stop hating your body and enjoy feeling you are beautiful.

​Heal negative emotions and learn how to embody your sensual power.

​Experience profound healing and generate deep love in your life.

​Manifest your sensuality and attract profound love and abundance in your life.

​​Surrender, open, play and express yourself sensually, with no fear or shame.
Sensuality Masterclass
Most Significant Tools
7 Coaching Video Sessions

4 Powerful Audio Guided Meditations

​Complete Workbook and Diary to Keep Track of Your Progress

​​Unlimited Membership Access to a Supportive and Safe Community

​​100% Digital Content That You Can Access from Any Device
Valued At 750 USD
Bonus
Turn Daily Routine into Powerful Rituals
With 3 EXCLUSIVE Transformational Tutorials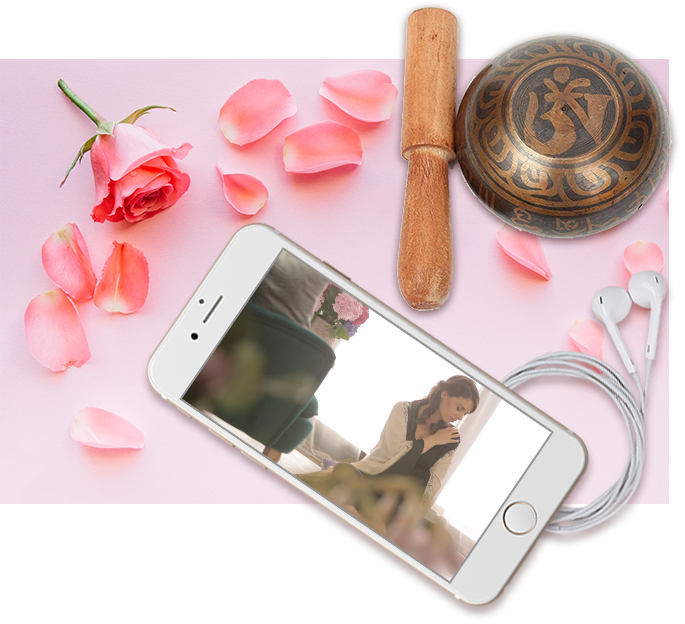 Breathing Tutorial:

This simple breathing technique reduces stress and connect you with your body.

The Healing Power of Touch:

Get over past trauma by learning how to tap into your body's own capacity to heal and regenerate.

Create Your Own Altar:

Step-by-step guidance into how to set your own sacred space and ritualize your intentions so you attract amazing results.
The Feminine Diary

is designed to help you set clear intentions and create a container that captures your insights, inspiration and your unfolding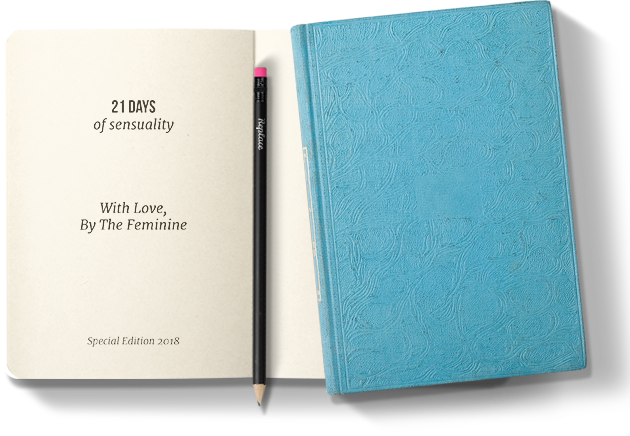 What women say about Sensuality Masterclass
REAL WOMEN, WITH REAL TRANSFORMATIONS….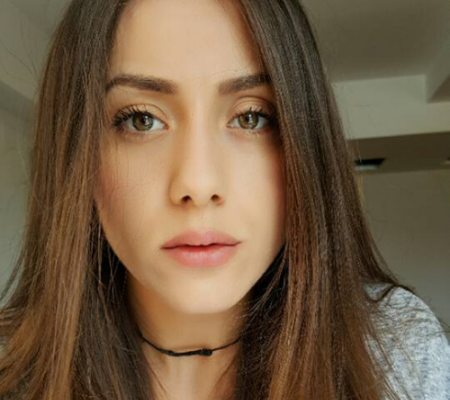 "Cultivating my sensuality helped me tune into my inner rhythms. I gathered the courage to state my truth and the power to show the whole world who I truly am, what I need and what I desire. Also, the sensual energy that I've been cultivating helped my mother (yes, that also happens!) heal her years long depression and took our relationship to a whole new level. Now, we are not only mother and daughter, but sisters and best friends."
Alexandra
"This journey was a delight and pure joy. It helped me know myself better and it allowed me to spend time with myself. My projects have grown and my vitality and energy levels are constantly expanding. I feel in balance with myself, as a wife and mother of three children, entrepreneur and leader, while also being a woman. For every aspect of my life I have different wishes and needs that I now take care of. I have a high level of fulfilment and joy. Thank you, Oana, for this journey full of unforgettable experiences!"
Ramona
OWNER OF WISDOM COACHING SCHOOL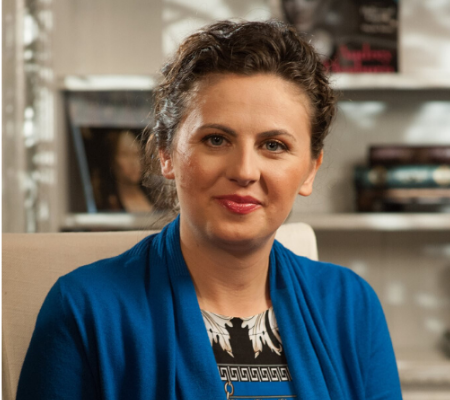 "As a coach, Oana empowers you to grasp that dream and chase it until it happens. As a spiritual healer, she holds space until your heart opens and the light shines through. That's where healing begins. As a woman, she drives you in, making you feel passionate, desiring and daring. As a human being, she is vulnerable in the most powerful way. Everything she does is intentional. And her method works because she brings all these facets together, mixing knowledge, intuition, passion and compassion, tapping into the most subtle complexities of the human soul. If you feel stuck in any way, are looking for a miracle or simply want to spice up your life, take her classes! Your future self shall thank you."
Ioana
"When I started this Sensuality Masterclass I was a little shy about my sexuality. My intention was to improve my connection with my sensual nature and with my sexuality. I wished to express myself with no fear and no shame. And YES, the Sensuality Masterclass was an important leap. Oana's graceful guidance and the practical exercises helped me connect with my senses and be more present to the needs of my body. Results started to show up, both in my marriage and my social life. I would greatly recommend this course to any woman who wishes to know herself better and who desires to learn how to express her sensuality with femininity, power and confidence."
Adina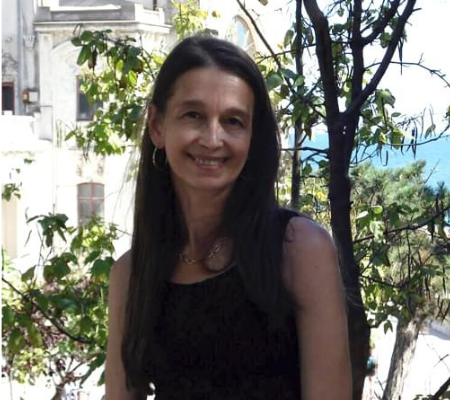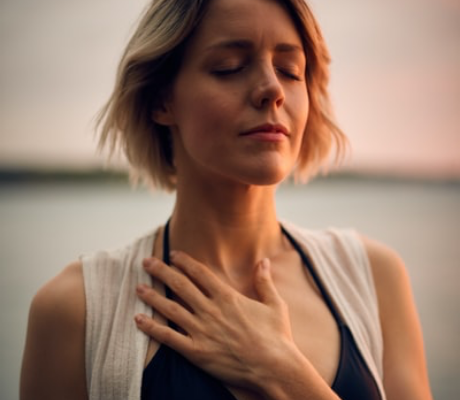 Connect with
your feminine energy
You will discover that you have the power to create yourself as a sensual being and you'll learn how to express yourself as a Vibrant Sensual Woman.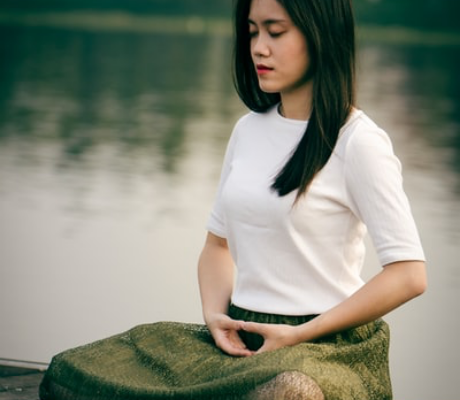 Sacred space &
ritual practice
In this module, you'll get to feel your body rooted, fluid and vibrant, while you learn how to access infinite energy.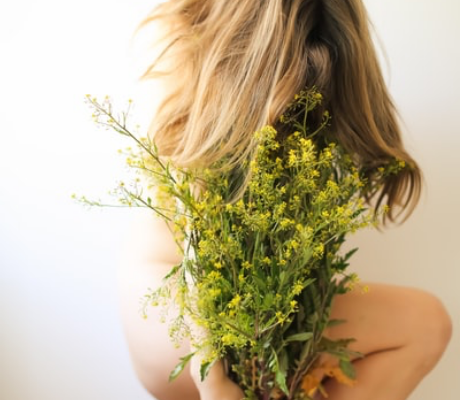 Now, you'll learn how to connect with your body, with your senses, with the lost feeling of pleasure. This leads to healing your relationship with your sexual energy, to unshaken confidence, mesmerising sensuality and authentic intimacy.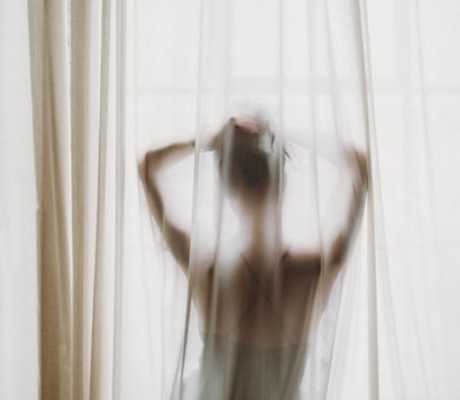 Learn how to mother your Inner Child's broken parts and manifest self-love in an actionable way. You will rewrite your Inner Girl and Adolescent's story around intimacy and pleasure, from a place of love and wisdom.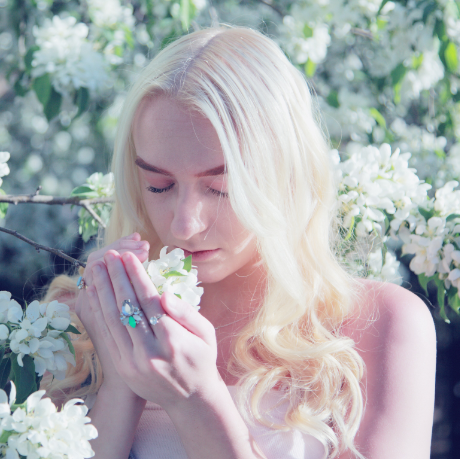 The sacred power
of touch
Experiencing blockages (shame, guilt, rigidity, trauma) in your intimate and sexual relationships?
​Learn the art of touch and discover how neutral touch can heal your sexuality. Restore those broken parts that have been fragmented due to emotional injury and trauma.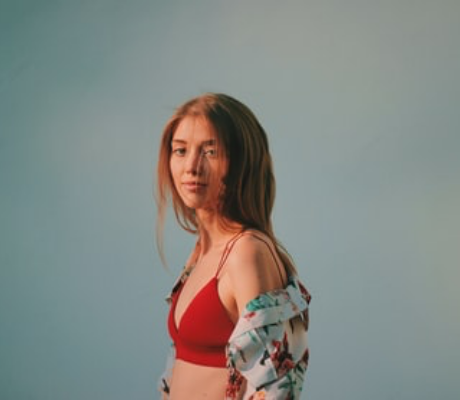 In module six you will learn how to harness your intuition, cultivate your sensuality and experience wisdom and spiritual power.
Manifesting your sensuality
By now, you'll know how to live sensually and become a source of compassion and authentic empathy for those around you. Experience how it feels to be in love with yourself and attract what you want and beyond
How to engage sensually
with your lover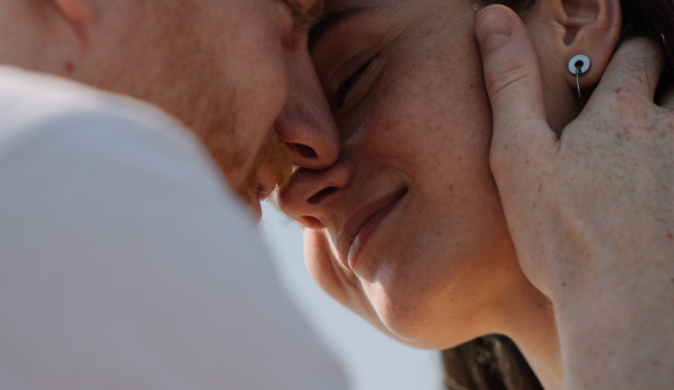 Bring the erotic language into your love and sex life. Spice up your connection and guide your partner into opening up for sensual play and slow sex.
Learn how to live a sensual life after trauma and how to bring more vibrancy in your day-to-day life.
Now it's your turn to experience amazing transformation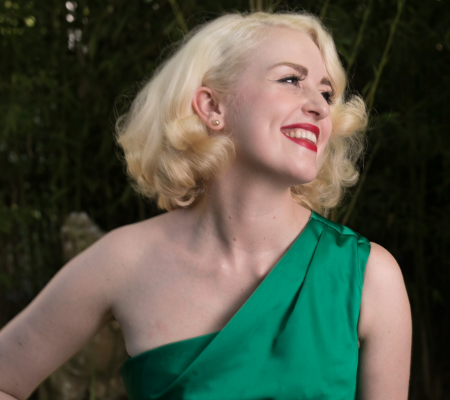 Charlotte
SENSUALITY MASTERCLASS GRADUATE
"After doing the Sensuality Masterclass so much has changed for me, especially with my career; I have spent the last few years pushing, trying and feeling frustrated with everything, seemingly unable to make progress with my job and my direction in life. As soon as I took the time to do the Masterclass, and to implement some feminine practices in my daily life, I have gone through a huge period of transformation and progress. Taking a step back, breathing and allowing things to flow, whilst following my intuition first, has been the greatest lesson to have learnt from this powerful course."
Kia
SENSUALITY MASTERCLASS GRADUATE
"Major breakthrough: As a highly sexual being since early childhood and into adulthood, always being so drawn to men (as teachers, father-figures, lovers, friends, spiritual leaders, strangers), I finally connected with my Inner Girl and what she revealed to me was her INNOCENCE. I see now how my lifelong search for love from males has resulted in a subtle pattern of manipulating, seducing and outsmarting men in order to experience or earn some love and attention. During the Guided Meditation (Lesson 4, Sensuality Masterclass) I also saw clearly that my Inner Girl is needing Unconditional LOVE to replace the hyper-critical inner bully who has been beating myself up my whole life. I am not only seeing myself in a new way, but I'm also looking at men from a much more innocent, compassionate and curious perspective."
Liz
"I, too, used to try to push everything into being by way of a masculine action plan. Since taking Oana's courses, I keep reminding myself to check in and let my BODY lead the way. Now I ask, 'What does the female body do?' Well, it prepares the space, it opens and it receives. So I use my body as a metaphor for how I want to manifest. Instead of forcing like the masculine, I allow like the feminine."
Overcome numbness and learn how to love your body.

Get over past trauma and clear emotional blockages.

Learn not to express your sensuality with no fear of shame.
30 Day Money-Back Guarantee!
As a coach, I know how important it is for you to be sure that you make the right choice and to feel that your investment pays back. That's why the Sensuality Masterclass online course comes with a 100% Satisfaction Guarantee certificate. If you thoroughly go through the whole program and honestly feel the experience doesn't make any difference, please write us within the first 30 days of your purchase for a full refund. We will ask for your completed worksheets, proof of listening to all the audio teachings and the guided meditations, plus a comprehensive explanation of what didn't work for you. Please note that a powerful transformational process can generate important changes in your life. Hence, we strongly recommend allowing these shifts to slowly integrate until you can actually get their right meaning and draw any conclusions. We advocate a full-cycle approach.